Semantics VS pedantics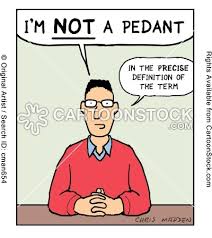 Following yet another rant about swearing on social media, I am reminded of a blog I wrote a little while ago. Here it is, because I haven't changed my mind…
Reading a delightful vintage book on Etiquette the other day reminded me of how the English language is constantly changing and developing. The book is written in a lexicon, and is very much "Of Its Time." It is my belief that snobbery still remains not just in accent, but in word selection, as the aristocracy holds on to the last vestiges of what separates them from us, and prevents the upper class blending into the rest of the hoi polloi. With the family seat gone, and no one to doff their cap as Lord Tralala walks by, with chavs in Burberry, and brown in town, the way we speak really is one of the only ways to clearly define our past and indeed our future.
But as we lumber towards a egalitarian society (gosh, it's taking its time) where all men are equal, though some are more equal than others (thanks George) there seems little point in listing the words which instantly pigeon hole a person into certain categories.That said, I cannot help but mention here that I am not a huge fan of the use of "lounge" as anything other than a verb, and I am sorry, but a "couch" is where one pours out angst to a doctor whose varying levels of sympathy are usually decided not by specific malady, but by time, with a strict fifteen minutes cut off; hardly long enough to get comfy. The alternative of course, is a quick dose of daytime TV to prove your own troubles are probably not so bad, after all.
The point of this little exercise is that I want to address the subject of swearing. People have extremely strong views on the topic. The truth of the matter is, we all do it. But which profanities are acceptable in public, and with what frequency?I am interested in the effect it has on me. Although I swear myself, I am affronted if someone constantly peppers their language with curses in my company, and then quite "girly" charmed when someone apologises for offending me. This is completely at odds with my desire for equality and the fact that so far, I have never heard a curse that I haven't at some point used myself. Is it our last grip on a time gone by?
A little while back, a chap on Twitter said that he instantly unfollowed (now, there's a new word) anyone who used swear words in their Tweets. I feel this is rather short sighted. Sometimes, using strong words can be effective and edgy. If there is a point to be made, a short explosive curse works wonders.
international development association
prize money scholarship 2021
nvidia inception
skillshare courses
bachelor of information technology
small change crowdfunding
entrepreneur profile
male entrepreneurs
freelance entrepreneur
kerala university distance education
study abroad scholarships
crowd sharing
top 10 crowdfunding company in world 2020
ketto share price
undertale crowdfunding
morrisons teacher discount
entrepreneurial decision process
equity crowdfunding usa
university of education
secondary education
startup success stories
abm strand courses
dca computer course
ministry of higher education
icwa course
y incubator
hvac training
crowdfunding account
best kickstarter projects 2020
tesda online courses offered 2021
side hustle accelerator
crowd funded investment
usaa enterprise
canadian entrepreneurs
dpiit recognition
You might also like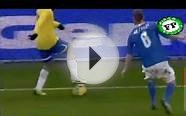 Fints project - volume 15 (feat.MC Hammer)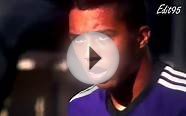 New Generation of Football Skills-Show | Volume 2 | 2013/2014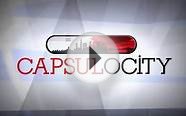 VOL.1; E5 - "Line for Lyons" - Tony Lustig + Lucas Pino ...
Making the Bride's Father's Speech: Know What to Say and When to Say It - Be Positive, Humorous and Sensitive - Deliver the Memorable Speech (Essentials)
Book (How To Books)
Used Book in Good Condition
Logic-Based Program Synthesis and Transformation: 24th International Symposium, LOPSTR 2014, Canterbury, UK, September 9-11, 2014. Revised Selected Papers (Lecture Notes in Computer Science)
eBooks (Springer)