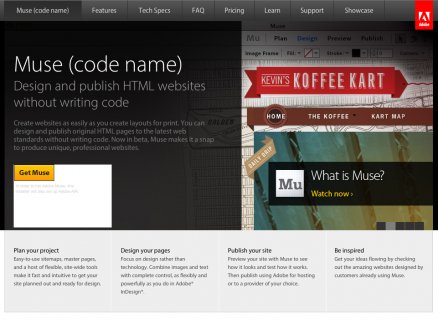 Nonsemantic
At least a few of the 120 analogies (questions) on your MAT will involve non-semantic word relationships. What this means is that the connection between the words has nothing to do with their meaning. (The adjective semantic means "of or relating to the meanings of words and phrases."
This type of MAT question typically focuses either on letter patterns or on phonetics (how a word is pronounced when spoken). On this page are five MAT-style practice questions involving non-semantic analogies. Further down the page you'll find an analysis of each question.
Directions: In each of the following questions, you will find three terms in upper-case letters and, in parentheses, four answer options lettered (a), (b), (c) and (d). Select the answer option that best completes the analogy with the three other terms.
CROUTON : (a. mutton, b. futon, c. grout, d. glutton) :: SNOOZE : OOZE
(a. hoot, b. hose, c. slot, d. heat) : HOT :: ROUSE : ROSE
WHIRLY : HIRSUTE :: ALWAYS : (a. woven, b. suitable, c. altered, d. wayward)
HOBNOB : (a. kowtow, b. bonbon, c. madman, d. melee) :: HOBO : BACKPACK
ROTOR : RACECAR :: RADAR : (a. sedan, b. daredevil, c. kayak, d. submarine)
Answers and Explanations
The correct answer is (b). The word futon rhymes with crouton, while snooze rhymes with ooze. (Analogy type: non-semantic)
The correct answer is (a). You form the word rose merely by omitting the letter () from rouse. Similarly, you form the word hot merely by omitting the letter () from hoot. The fact that hot and heat are semantically related is a red herring. (Analogy type: non-semantic)
The correct answer is (d). The three-letter sequence h-i-r in whirly is the first three-letter sequence in hirsute. Similarly, the three-letter sequence w-a-y in always is the first three-letter sequence in wayward. (Analogy type: non-semantic)
The correct answer is (a). Each of the four words hobnob, kowtow, hobo and backpack consists of two rhyming syllables that differ only with respect to the first letter. The fact that hobo and backpack are semantically related is a red herring. (Analogy type: non-semantic)
The correct answer is (c). The words rotor, racecar, radar and kayak are all palindromes, which means that they are spelled the same backwards as forwards. All semantic relationships are red herrings.
Willow Tree Inquisitive Child


Home (DEMDACO - Home)




Nurtured by your loving care
Figurine is 3 tall
Artist Susan Lordi hand carves the original of each Willow Tree figurine from her art studio on Kansas City, Missouri
Willow Tree is an intimate line of figurative sculptures that speak in quiet ways to heal, comfort, protect and inspire
Arrives in a gift box, ready for gift giving with an enclosure card
72 Piece Mini Unit Bricks Architect Set - (Wood Building / Stacking Blocks - Toy for Kids & Children 3 Years & Up)


Toy (Unit Bricks)




3-4 year olds are detail-oriented, capable of matching and grouping items by shape and color. Just starting to exercise their imaginations with pretend play, at...
5-6 year olds are investigators, able to hypothesize about their surroundings and test theories in play situations. They take pride in the final product of their...
7-8 year olds have a stronger sense of self and are more comfortable taking risks with hands-on experimentation. They can engage in complex problem solving and communicate...
Are you looking for an educational toy for your kids or even someone else s children to enjoy? Look no further, Unit Bricks makes an excellent gift for boys or...
A brick is the basic unit of most building foundations. It s also the basic unit of key learning foundations. Simple unit brick play empowers kids and ignites their...
iPhone 6 Ouija Board Case (TPU), for the Spiritually Inquisitive Individuals!


Wireless (Bodega on Madison)




To insure purchase of genuine products, please make sure to check out using Bodega on Madison s add to cart.
Designed, assembled, shipped from the USA (not from China) exclusively by Bodega on Madison.
Glove-like fit that firmly locks into place and minimizes collection of debris between mating surfaces.
Shock resistant rubber-like plastic polymer (NOT HARD PLASTIC) is smooth, yet flexible. Does not stretch or loses its shape after prolonged use. Does not cling to...
Allows full access to all exterior functional components

Inquisitive Octopus iPhone 6 Plus Shadow green Tough Phone Case


Wireless (FSKcase?)




Protect and style your Phone case with this Solid Protector case
New and High grade Hard Shell quality
Lightweight, semi-rigid protection
Smart design make access to all buttons be so easy to use
You can provide me the picture you like ,i will print it on the case .Above 800*800 PIX

being TRUE - Satin Lip Shine - Inquisitive


Beauty (beingTRUE)




beingTRUE
Satin Lip Shine
Modern color meets sophisticated shine.
Inquisitive