Journal of semantics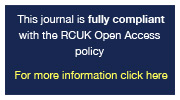 Scope
Journal of Semantics aims to be the premier journal in semantics. It covers all areas in the study of meaning, with a focus on formal and experimental methods. The Journal welcomes submissions on semantics, pragmatics, the syntax/semantics interface, cross-linguistic
semantics, experimental studies of meaning (processing, acquisition,
neurolinguistics), and semantically informed philosophy of language.
Types of articles
welcomes all types of research articles – with the usual proviso that length must be justified by scientific value.
Besides standard articles, the Journal welcomes 'squibs', i.e. very short empirical or theoretical contributions that make a pointed argument (these appear in the 'Short Contributions' section). The Journal occasionally selects accepted manuscripts to appear as 'featured articles', i.e. pieces that we take to be of exceptional interest to the field. A featured article is subject to the same refereeing procedures as other submissions. In addition, however, (i) after acceptance, it must be recommended by the Head of the Advisory Board, by the Managing Editor, and by an Associate Editor; and (ii) within the editorial team (comprising the Managing Editor, the Associate Editors and the Head of the Advisory Board), at least two thirds of the opinions expressed must be in favor of selecting the manuscript to appear as a featured article.
Editorial decisions within 10 weeks The Journal aims to make editorial decisions within 10 weeks of submission.
Refereeing
Articles can only be accepted upon the advice of anonymous referees, who are asked to uphold strict scientific standards. Authors may include their names on their manuscripts, but they need not do so. (The head of the Advisory Board may carry out the functions of an Editor. To avoid conflicts of interest, he handles any manuscript submitted by one of the Editors, and he is thus responsible for selecting referees and making an editorial decision. He is also responsible for selecting an Editor in case a submission is authored by an associate of the Managing Editor.)
Abstracting and Indexing Services
The Journal of Semantics is covered by the following abstracting/indexing services:
ABELL: Annual Bibliography, English Language & Literature
ABES (Annotated Bib. For English Studies)
Bibliographie Linguistique/Linguistic Bibliography
Blonline
Humanities Index/Abstracts/Full Text
IBSS
Linguistics & Language Behavior Abstracts
Periodicals Index Online (PIO)
Literature Online (LION)
PROQUEST DATABASE : Arts & Humanities Full Text
PROQUEST DATABASE : ProQuest 5000
PROQUEST DATABASE : ProQuest 5000 International
PROQUEST DATABASE : ProQuest Central
PROQUEST DATABASE : ProQuest Computing
Scopus
Wilson OmniFile Full Text Mega Edition
The Standard Periodical Directory
Impact factor and Ranking
Year
Impact Factor
Ssi: Linguistics
2014
1.074
39 out of 171
2013
0.552
84 out of 169
2012
0.581
78 out of 160
2011
0.481
82 out of 161
2010
0.783