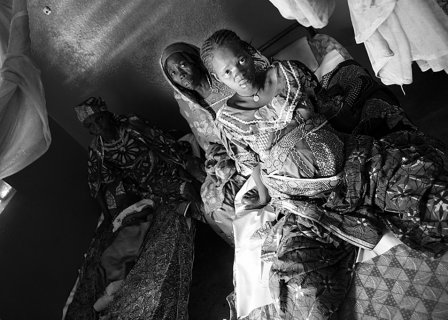 Frame semantics translation
This method is for rank beginners and I believe it to be the most efficient way of attaining a beginner level from scratch. It's inspired by the theory of Conceptual Semantics and the worthy aspects of Grammar Translation. I used this system to attain a beginner level in Mandarin in six months despite putting in less than three hours' study per week.
1. The student is issued with a sketch book.
2. Each double page is headed by a theme consisting of a semantic field. The fields I used were: shapes, colours, animals, sports, food (with sub fields for drink, fruit, vegetables and meat), house & garden, emotions, computers, countries, money, business, Britain, China, America, war, government, law, language, media, the human body, clothes, family, jobs, time & dates, geography, weather, cooking & dining, places of business, transport, music, numbers, literature, great people, the cosmos, energy, western history, religion, education, health, diseases, crimes and birds.
3. The student draws, if possible, the main concepts (nouns) that come under that field. If it is not possible to draw a concept e.g. a very abstract concept or intangible word like 'monday', it can be written in block capitals with a particular colour. If the student has zero artistic inclination or ability they can be issued with a pre-formulated colouring book or they can find suitable images online.
4. Ideally the student should have the freedom to choose concepts that are personally relevant for them.
5. The student invents a phrase for a word (concept) to be used in, which may take a moment of reflection or teacher elicitation and assistance. The phrase must be grammatically correct in the student's first language and be around seven words in length (plus or minus two)[1] . Again, students should be free to create phrases which are meaningful to them. If this is not possible because of the size of the class then pre-formulated books can be used. This soft version of the method makes it less student-centred but more workable for the teacher.
6. The teacher translates the student's L1 phrase into a grammatically correct phrase in the target language which has the same meaning. Even if the phrase sounds unusual in the target language, as long as it is grammatically correct, the context is unimportant. The teacher may need a moment to work out the translation but there is always an easy workable translation for short simple phrases. Wittgenstein's aphorism that everything that can than be said can be said clearly, is a good general rule when doing the translations.
Adobe ColdFusion 10 Standard


Software (Adobe)




Working with PDF documents-Work efficiently with PDF files and reduce the required code by directlyadding images, watermarks, headers, and footers to your documents.
Security enhancements-Make your server more secure against cross-site scripting and cross-site requestforgery using functions to sanitize user input.
Hotfix installer and notification-Get instant notifications of updates to ColdFusion in your ColdFusionAdministrator, and save time on installing updates using the...
Improved web services support-Publish and access web services with less code using the revamped enginethat supports the WSDL 2.0 specification, SOAP 1.2, and document...
Improved scheduler-Achieve better scheduled task management using the new scheduler engine. Programtasks to run periodically at predetermined times using new, built-in...
Spire XLS Pro Edition E-iceblue


Software (Ensisinfo Inc)




File Format Supports: support both for the old Excel 97-2003 format (.xls) and for the new Excel 2007,Excel 2010 and Excel 2013 (.xlsx, .xlsb, .xlsm), along with...
Conversion: Excel to HTML/XML/CSV, XML/CSV to Excel, Excel to Image, Excel to Text, Excel to PDF
Page Setup Features: Adjust your page orientation, scaling, paper size. Specify your margins and page centering. Create or edit your header and/or footer with image...
Contents Features: Create and Edit Excel, Find and Replace Data, Print excel files, Import/Export data from a DataTable, DataView, Array, DataGrid etc. Save Excel...
Formatting Features: Apply all characters formatting in the cells including fonts, colors, effects, fill and shading. Apply all the Number Format Settings (supported...
Spire PDF for Silverlight E-iceblue


Software (Ensisinfo Inc)




Draw shapes such as rectangles, circles, arcs, ellipses and fill them with custom brushes Load Images to PDF documents from streams and files on disk. It can draw...
Datatable can be imported into the PDF files. Rows and columns can be formatted. You can also insert graphic elements inside the table Auto Page Breaks for large...
Drawing Form Fields like buttons, text boxes, list boxes, check boxes, and so on, into the PDF document Drawing Header and Footer in a PDF document
Read existing PDF forms and filling the form
HTML web page pagination is available to render large web pages into PDF without any text truncation at page breaks. Also, you can render the web pages as streams...