What are semantics in language?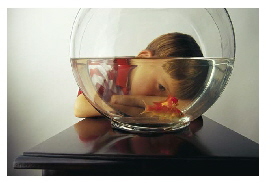 Even though some children are verbal and can communicate with speech, they may have difficulties with the use of language and the "rules" of conversation in social situations. Although this is true of children on the autism spectrum, particularly those with Asperger's Syndrome, some children do not have that full diagnostic picture and only exhibit the language difficulties seen in semantic-pragmatic language disorder (SPLD). Kids with SPLD are better at socializing but demonstrate problems with speech at an earlier age than kids with Aspergers. However, it may be very difficult to differentiate between the two diagnoses.
What are semantics?
Semantics refers to the mechanical use of word meanings and how they function in sentences. It also refers to the basic understanding of abstract words that convey emotions, like "disappointed, " or "timid, " or idioms such as "throw in the towel." A child who has trouble with semantics may not comprehend that phrase and think it literally means to toss a towel in the air. Words that convey positions, like "specialist" can also be difficult to grasp.
What are pragmatics?
Pragmatics refers to the ability to use language in a practical way during conversation. It is the ability to pinpoint the central idea of a sentence, or the implied meaning of a speaker. It also refers to the rules of conversation, like how to properly ask and answer questions, how to engage in meaningful exchanges, voice inflection, and how to use language effectively rather than repeat meaningless phrases or use monologues. Pragmatics also refers to the ability to know what is appropriate to say in certain situations, and what is inappropriate.
What are the symptoms of SPLD?
Typically we see the following indicators:
Significant speech delays where the child has few words by age two.
Some fine and gross motor delays may also be seen.
The child has a hard time understanding what behaviors are socially acceptable, but generally wants to relate well with peers.
Strengths in computers and math, but trouble with writing.
The child may be a loner or rejected by peers.
Difficulty relating to other people and may laugh or get frustrated at inappropriate times. May seem to lack empathy. Can't seem to grasp what other people might be thinking or feeling.
The child may seem extremely intelligent, yet socially acts like a much younger child.
What can be done?
Therapy with a speech and language pathologist is a must. The child's speech will likely improve greatly with continued therapy. However, he or she may always have trouble relating to others, and may seem a bit eccentric or "odd." Prognosis depends on the child's ability to integrate appropriate social skills as language skills progress.
Kristyn Crow is the author of this blog. Visit her website by clicking here. Some links on this blog may have been generated by outside sources are not necessarily endorsed by Kristyn Crow.
You might also like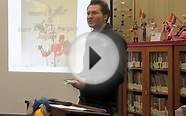 Dr Jim Wafer - Semantics of "soul" in the Hunter River ...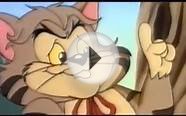 Tom and Jerry Kids Show in Urdu language.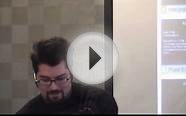 Chatbots 3.0 (sp1pt1/3) Robert Lockhart - Integrating ...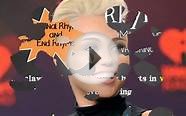 Figurative Language in Popular Music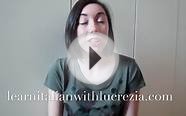 Learn Italian: what are you doing?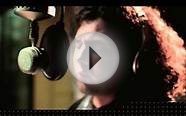 Chris Medina - What Are Words